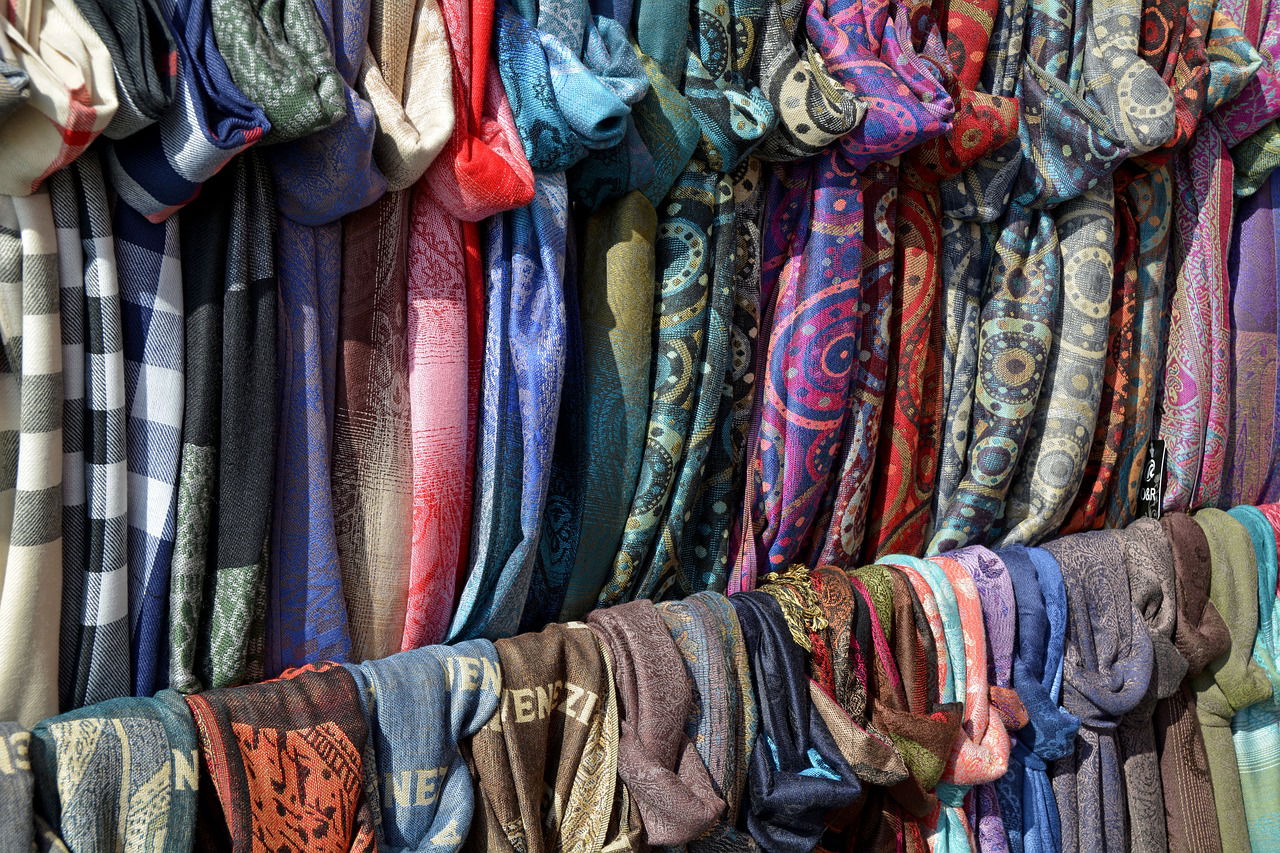 India is one of the best places to shop for top quality cashmere. After all, the name of the fabric itself has Indian origins. The fleece comes from Kashmir goats which can be found in the Indian region of the same name, among other places. It makes sense that some of the best cashmere in the world comes directly from the source. Still, this doesn't mean that you can go to any city in India and find good quality cashmere. If you are travelling to India and want to do some cashmere shopping, plan your trip wisely!





Where Should You Shop For Cashmere In India?


Of course, the easiest answer is the Kashmir region (AKA the birthplace of the cashmere fabric). It is one of the northernmost states in the country. To get there you can get connecting flights from Delhi, Mumbai, Goa, and Bangalore. It's also accessible by car and train. The main cities of the region are Jammu and Srinagar. There you will easily be able to find genuine cashmere pashmina made in traditional Indian designs for reasonable prices, or at least without the added costs of imports and tariffs in your home country. You'll also be able to enjoy the beautiful mountain views and appreciate the origins of the fabric.





If Kashmir is inconvenient or out of the way for you, there are other places you can go in India. Try Amritsar and Ludhiana, two cities where the textile industry is huge. Both cities are located in the state of Punjab, in the northwest region. You can easily get connecting flights from Delhi or Mumbai to Amritsar, take a train, or drive. Amritsar has a larger cashmere industry than Ludhiana, but it's worthwhile visiting both cities if you have time as they're not too far apart. Avoid large cities like Delhi, Mumbai, and Jaipur when it comes to cashmere shopping. They often sell fakes for high prices, so unless you're a cashmere expert you can easily be tricked.





Do some research on genuine cashmere manufacturers that you want to visit before your trip. You won't waste any time shopping for low quality or fake pieces, and you might be able to score some incredible deals. When you buy directly from the source, you can buy your cashmere at the wholesale prices (which is usually at least 50% less expensive than the retail price!). Many wholesalers prefer to sell in bulk, so find out beforehand if they will allow you to buy smaller quantities. Unless, of course, your plan is to really stock up.





India has thousands of shops selling cashmere throughout the country so it can be difficult to differentiate the good quality pieces from the bad ones.
Look for manufacturers that are certified from the Ministry of Textiles India to ensure you're getting the best quality. It will take some extra trip planning but it will be worth it as you'll come home with a memorable shopping experience and quality cashmere pieces that you will cherish for decades.

The best tip to identify the cashmere is to take small pieces from the cashmere
fabric and burn it!
If it's burned like human hair it real and if its burned and melt like plastic so its fake and mix.





If a trip to India isn't on your radar for the foreseeable future, you can still shop cashmere online! Check out our shop, cashmere in the comfort of your own home:
www.Pashmina.com